Over time, I have realised, philanthropy has got a branding problem.
While the world (around) brags about so many things, bragging about the good-work-for-society has always been on the low radar.
And hence my hypothesis has been, the more people brag about self-less work, the more the people around get inspired to do the same and that shall get into a nice infinite loop.
So how can I miss this one?
My 2 big dreams have been building a jungle and building a network where no one dies due to lack of blood (group) availability.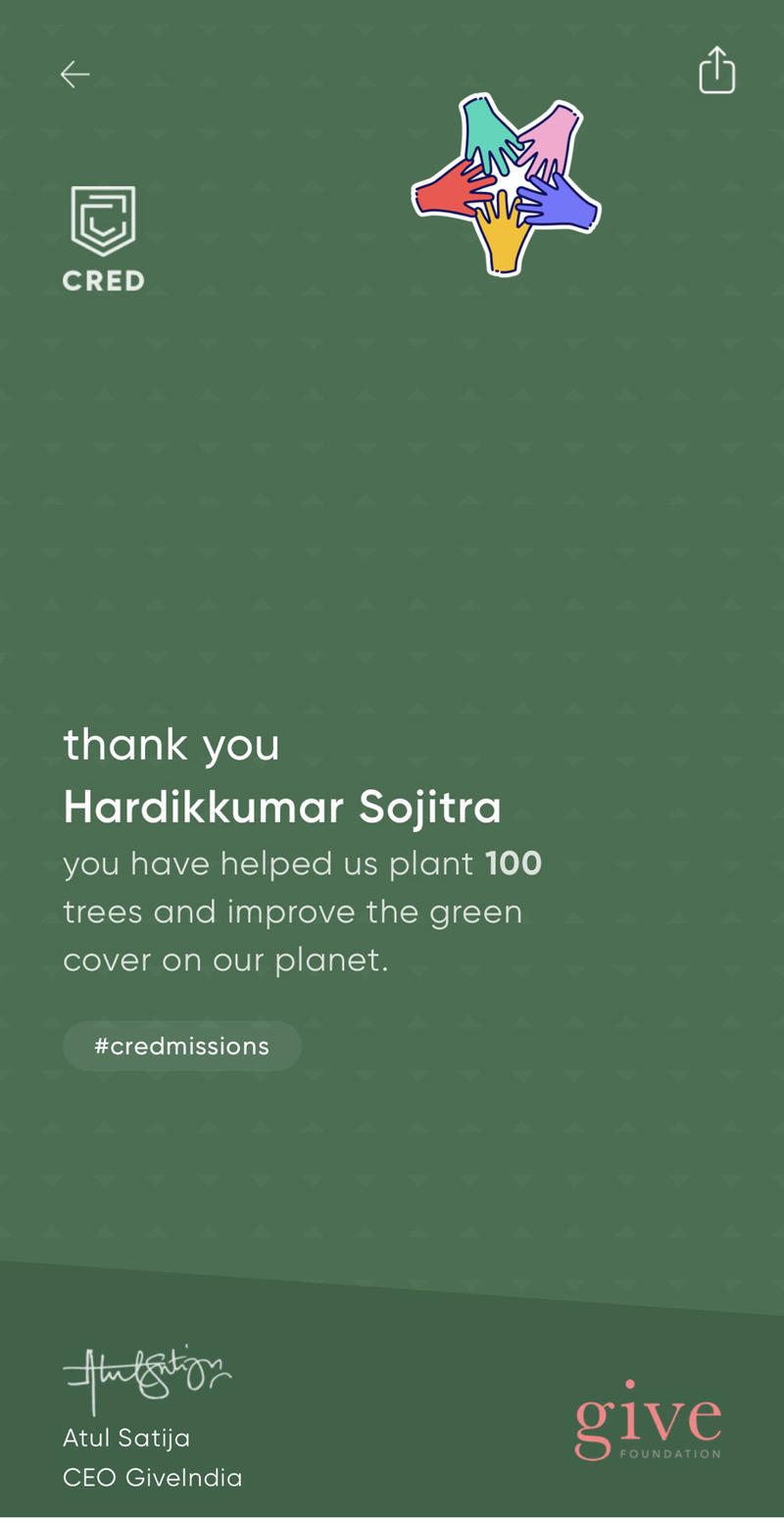 While I have been donating small amounts for no. of trees in single-digit n more or less donating blood every 3 months, today has been a good landmark day.
100 trees. On a single day. Boom. 😀
Thanks to CRED n Give India.