Only a few days back, was talking to my colleague Ronak Tanna about how ChatGPT is an anomaly (like Zerodha & DMart) and it's next to impossible for other apps to get Mn users in 5 days! 🫢

Because identifying and building something which so many people badly need / want ain't that easy.

And here we are. Man users in 7 hours!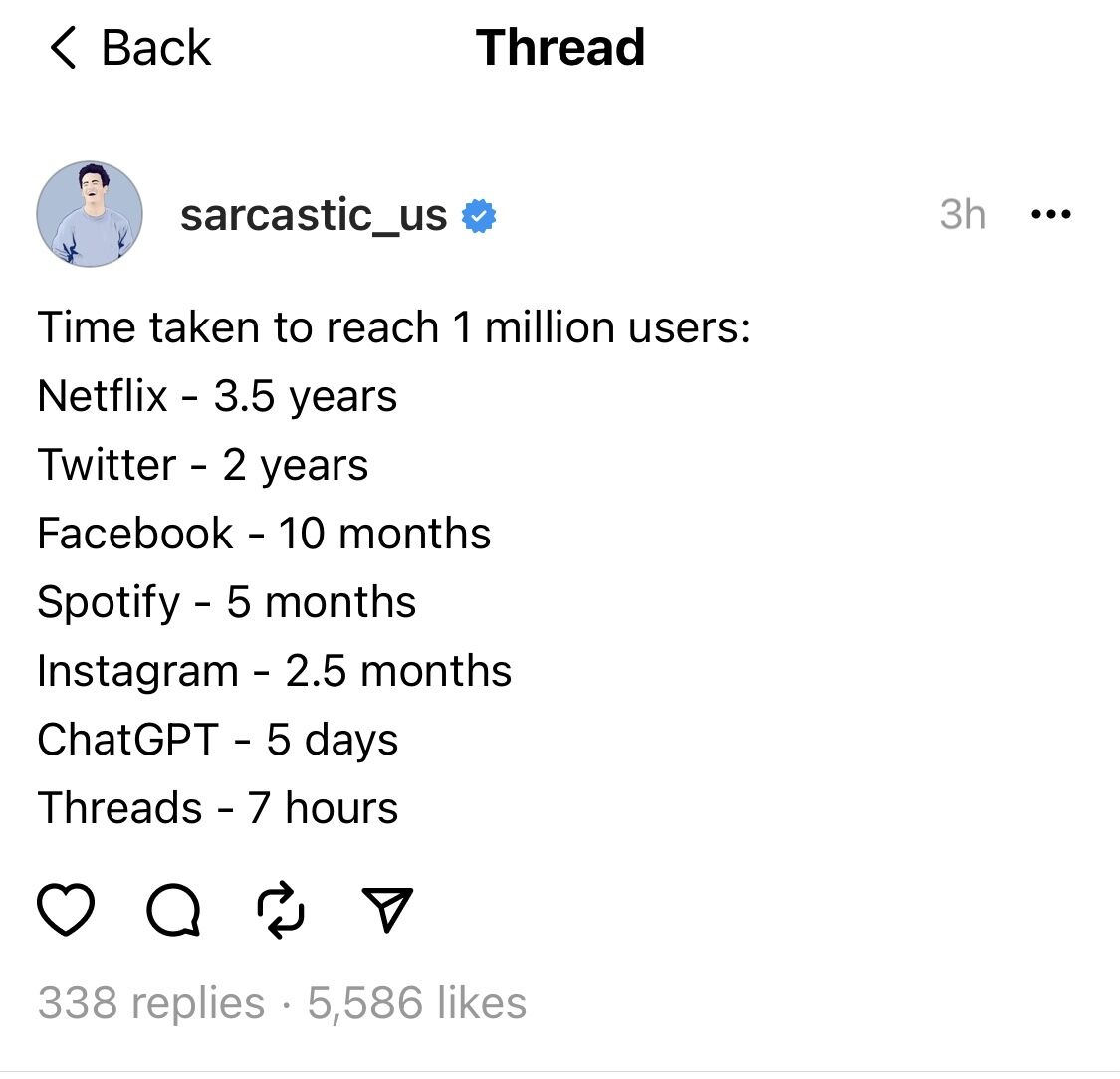 Obviously, credit for this insane distribution goes to the existing user base of Meta but ~40 new users per second on the launch is crazy. And that's not slowing down.

While Musk Baba is a great innovator, Mark Bhai is a damn good businessman.
From acquiring Instagram & WA to copying features from Snapchat & TikTok to now launching (what looks like a) copy of Twitter, he is not leaving anything at the chance for Meta to be the ultimate social networking platform! 🙌🏽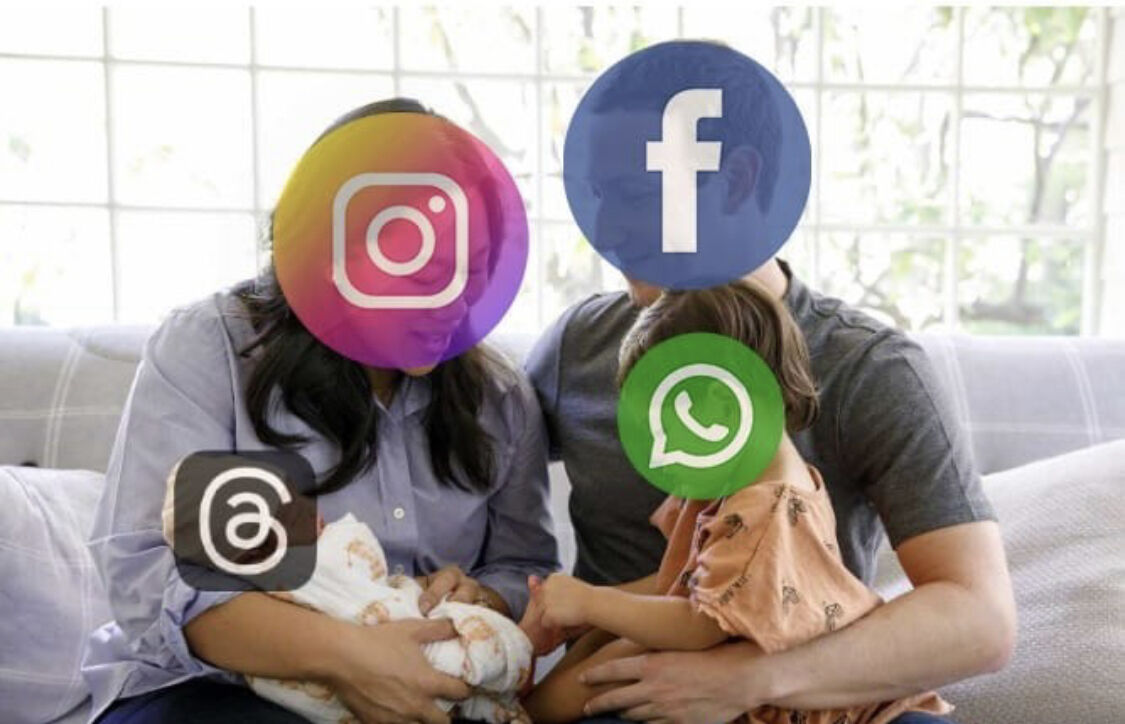 I still don't know how different it's going to be from Twitter and currently everyone is chilling max on the Threads, hope it doesn't repeat the Clubhouse story.

In any case, after the AI overdose, happy to see this absolute randomness about this shiny new (fun) thing in the town. 😎

Let's enjoy till it lasts, hope forever! :)
And wait for the next Musk move.
🍿🍿🍿